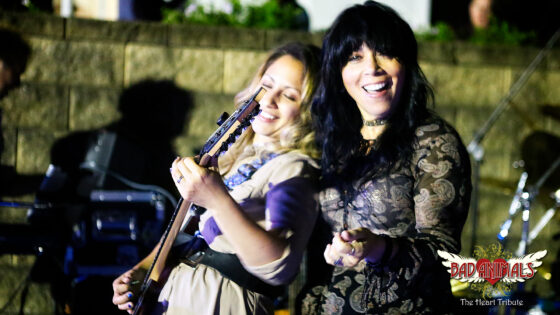 Bad Animals with O El Amor
Date:

November 4, 2022

Time:

7:00 PM

Location:

89 N Ocean Ave, Patchogue, NY 11772

Venue:

89 North Music Venue
BAD ANIMALS & O EL AMOR
THIS EVENT IS 21 AND OVER
For this show, advanced tickets for reserved seating on the upper level are available. Table service included.
Doors open at 7:00 PM
Bad Animals – 8:00PM
Bad Animals – The Heart Tribute, consists of carefully selected and extremely talented group of musicians. They are internationally renown, and have received rave reviews. Their performance of Heart's music is unrivaled with the same definitive sound that Heart has been known for. Bad Animals enlightens Heart's career spanning over four decades of amazing music. You most certainly will enjoy this show, it is the closest thing to the real thing!
O El Amor – 10:00PM
As legend has it, after many years of short lived relationships and meaningless one night stands, the broken hearts of O El Amor swore to disguise their faces in shame and never to remove their masks.
Living vicariously through the lovers of the world who come to see them, O El Amor travels town to town in search of inner peace…and free drinks.
And while no one knows the true identities of O El Amor, it has been said that if you can get close enough to the stage, you might see a tear or two beneath their masks.